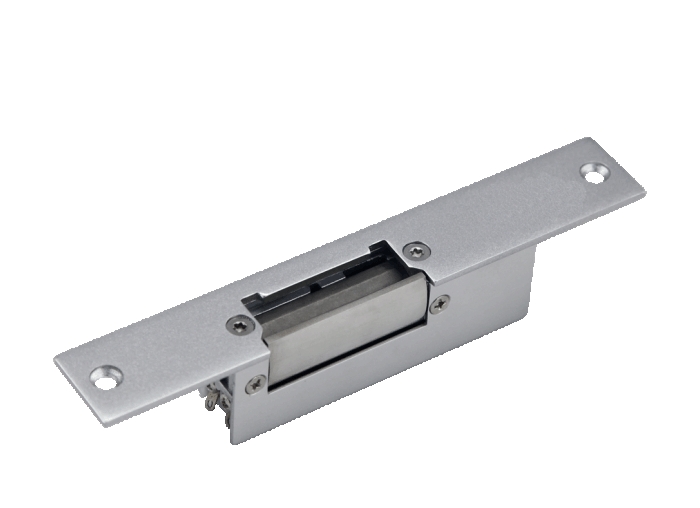 Product model: SES-700 Series
Product name: Electric Strike
Working temperature: - 10 ~ 55 ° C
Product size: 150 * 40 * 28 mm
The Sebury electric lock use the embedded installation and looks beautiful, the electromagnetic part is made of high quality magnetic materials and use special technology processing, so it wouldn't have residual magnetism after a long time used, so it ensure the normal work and use. It support the door with 90 degree opened. Our electric strike use high hardness stainless steel material, so it can bear 500kg impact pressure.

Specifications
• High strength aluminum alloy panel and stainless steel lock tongue.
• 500Kg holding strength and 100,000 times of operation.
• Unlock current: ≤200mA
• Input voltage: DC 12V±10%
• Operating temperature: -10° C~55° C (-14~131° F)
• Operating humidity: 0-90%
• Suit for glass door, wooden door ,metal door and PVC door
• Security Mode(NO): fail safe, door open when power off

• Security Mode(NC): fail secure, door locked when power off
SES-700NOS :
• Description: Standard Electric strike(signal output)
• Size: 150mm × 40mm × 28mm


SES-700NCS :
• Description: Standard Electric strike(signal output)
• Size: 150mm × 40mm × 28mm


SES-700NO:
• Description: Short panel electric strike
• Size: 160mm × 25mm × 28mm


SES-700NC:
• Description: Short panel electric strike
• Size: 160mm × 25mm × 28mm